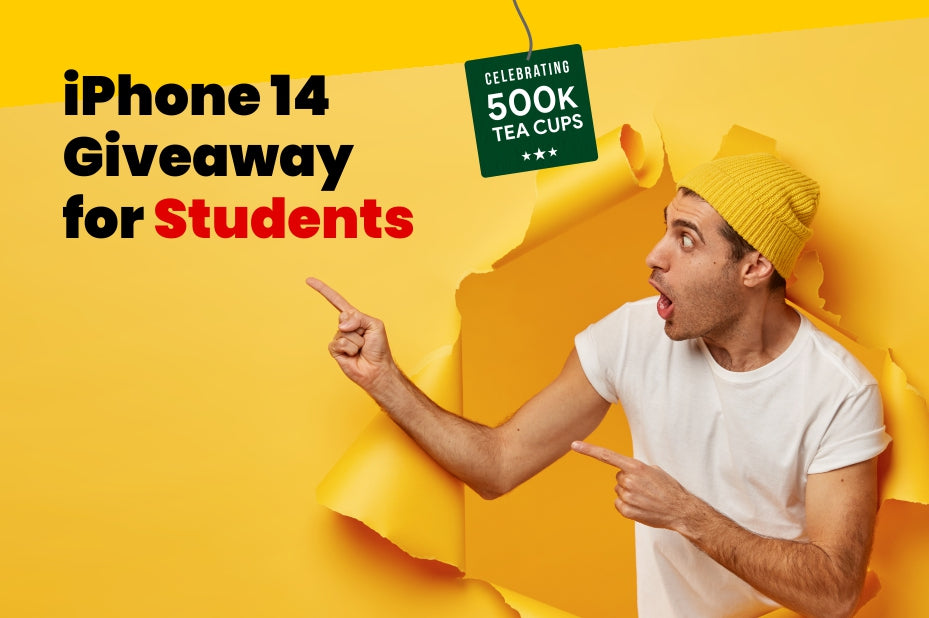 Sip & Win iPhone 14 pro
try our super delicious wellness teas and students stand a chance to win iPhone14 pro
Grab Now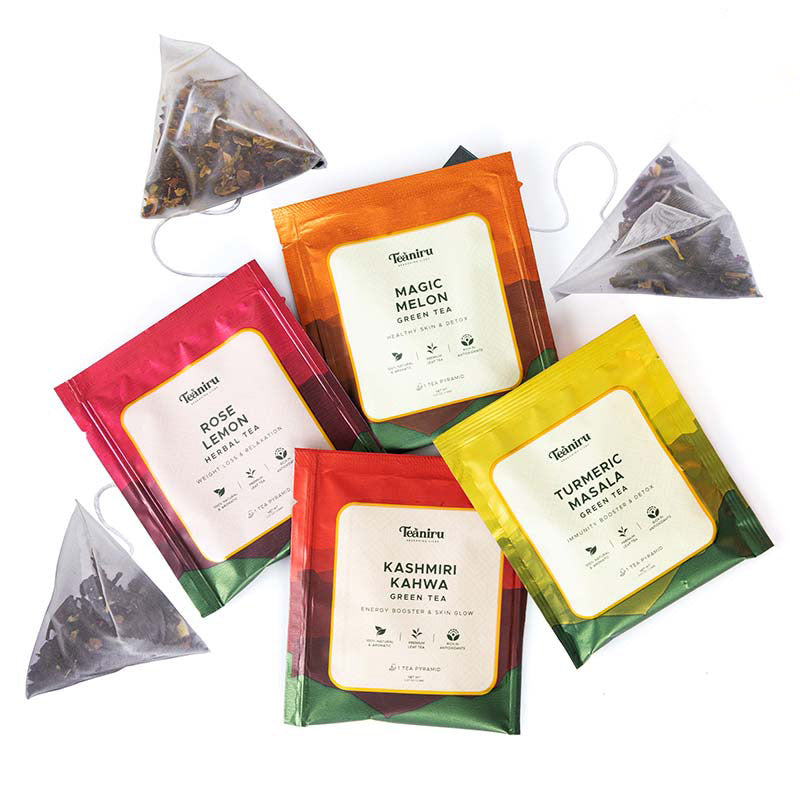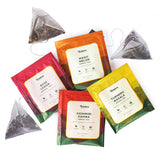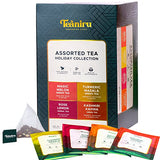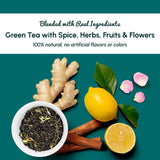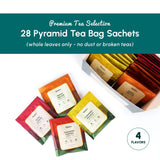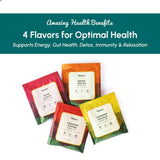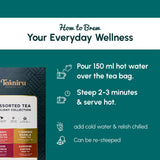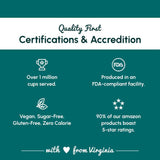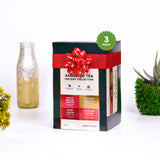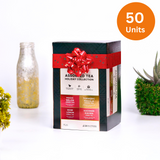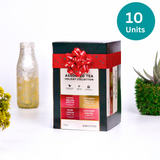 Assorted Green Tea Bags
$ 17.99 Liquid error (sections/la-section-two line 190): divided by 0%
Discover our Assorted Green Tea Sampler, a collection of four exotic, premium leaf tea blends infused with real ingredients, providing a symphony of flavors and health benefits. Our sampler includes 28 pyramid tea bags, individually wrapped in sachets for optimal freshness.
Say Hello to Delicious Wellness Teas
Kashmiri Kahwa
Green Tea
Helps with Digestion & Boost Energy
Turmeric Masala
Green Tea
Boosts Immunity & Helps with Detox
Magic Melon
Green Tea
Helps with Detox & Digestion
Rose Lemon
Herbal Tea
Helps with Anti-Aging & Relaxation
Brew It The Way You Love
Refreshing Hot Brew
For a hot brew, add 1 Pyramid Tea Bag, Pour hot water & close with a lid for 2 to 3 mins & enjoy multiple hot servings. You can refill the cup with hot water or drop it in a teapot for a better experience.
Sooting Iced Teas
For a cold brew, It's ideal to add 1 Pyramid tea Bag, pour hot water & close it with a lid for 2 to 3 mins & enjoy multiple servings after refrigerating it for some time or by adding ice.
Supercharged Flavoured Water
Our teas taste as flavored water. Remove the tag and drop the teabag in 500ml water. Pour it into a bottle and drink it any time of the day.
What's So Good About Us!
Premium Leaf Teas
Each tea leaf is meticulously sourced from the tea hills after being examined for freshness and suppleness. Made with 100% natural fruits, herbs, and spices, we bring you the most delicious wellness teas.
Nylon Pyramid Tea Bags
The days of paper bags that tear up in the brew are long gone. With our nylon pyramid tea bags, the exotic teas will stay reinvigorated by retaining the freshness & aroma and brew more quicker.
Pocket-Friendly Sachets
Our teas that come in nylon pyramid tea bags are individually wrapped in premium food-graded sachets to retain the quality and aroma. With this sophisticated packaging, you'll be able to enjoy the best brew ever possible.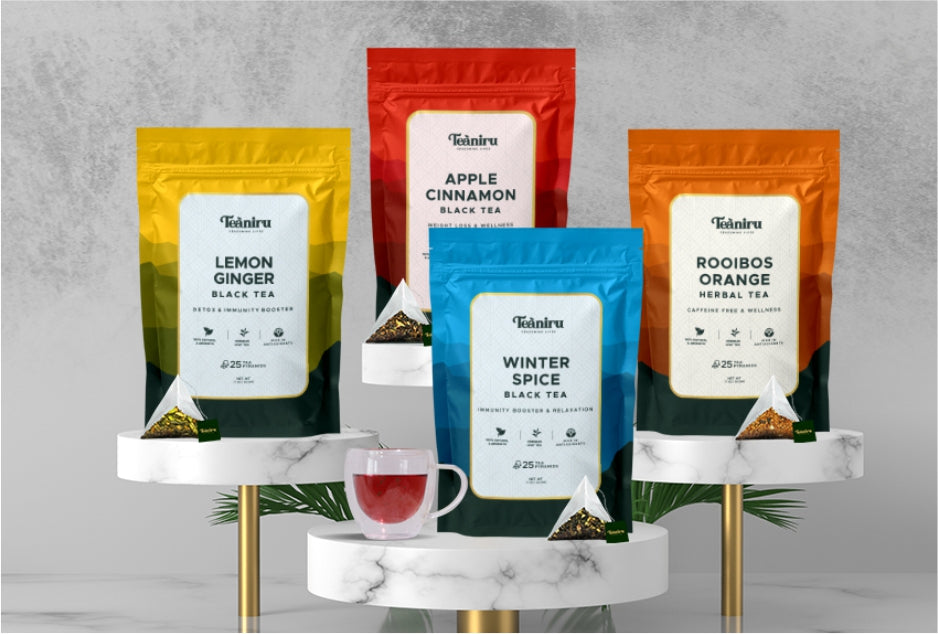 Healing Powers of Wellness Teas
Do you know back in the time, natural home remedies were used to cure common ailments?
Our super blends take you back in time to ancient sacred formulas help cure common ailments
Try Now
Freshly Brewed in Virginia 
We are US-based premium wellness tea brand bringing nature's secret to good health and well-being in the form of teas!
Served Over 500K Happy Cups
In a survey conducted by us, Gen Z opted for sweet and herbal tea equally at 67% while Millenials preferred fruit and herbal teas at 72% and 64% respectively.



Choose the ID of the Quiz you want to render (automatic popup):
Popup Quiz with ID: 5XH4OM
Tea with ID: 5XHm1D
Tutorial Quiz (copy) with ID: e4Hy4M