Your Everyday Imbalance can cause
a wide range of ailments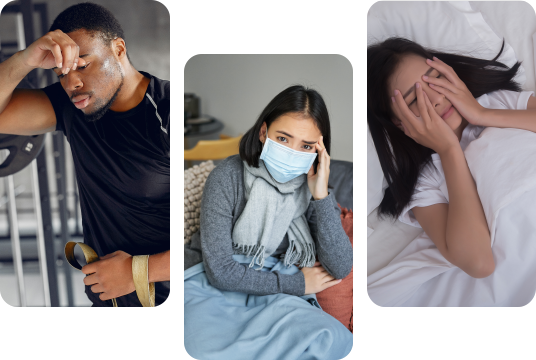 Low Energy & Digestive Issue

Low on Immune & Dehydration,

Stress Anxiety & Sleep Issues

Tired of Supplements & Unhealthy Practices
Four Guardians Tea is the natural way to address your most common ailments. It helps you get back to leading a Natural, Healthier, and Active life!
Introducing
Four Guardians Tea for everyday Energy, Immune, Relax & Sleep

Our Four Guardians Tea Pack features four distinct blends, each designed to cater to specific moments of your day. From energizing mornings to revitalizing evenings, these blends serve as your guardians of wellness, supporting you every step of the way.
Apple Cinnamon for Morning Energy:
Energizes your morning with its natural sugars and antioxidants. Helps regulate blood
sugar for sustained energy..
Lemon & Ginger for Afternoon Immune Boost:
Boosts your mid-morning immunity with vitamin C from lemon and anti-inflammatory
properties of ginger. Aids digestion and refreshes.
Rooibos for Evening Refreshment:
Perfect for evening refreshment, Rooibos is caffeine-free, calming, and rich in
antioxidants. Supports heart health and blood sugar control.
Winter Spice for Good Sleep:
Promotes good sleep with its calming blend of spices. Aids relaxation and
serves as a comforting end to the day.
Flavours

4

Pyramid Tea bags

100

Daily Use

4 to 5 Cups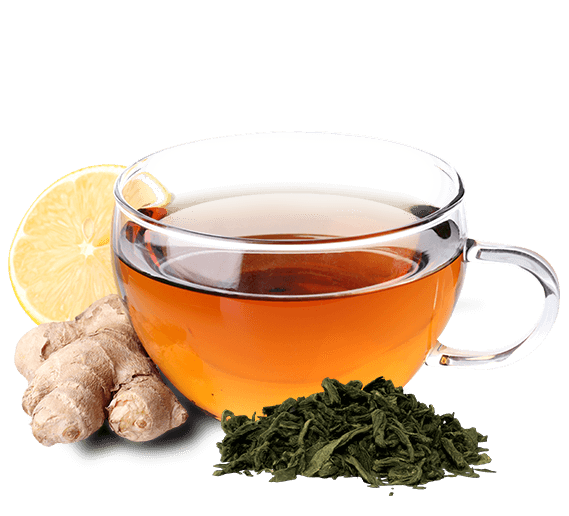 Backed by Science & History
for a balanced lifestyle

Immerse in the world of wellness teas - uniquely tailored to invigorate your mornings, protect your health, refresh your senses, and lull you to sleep. Experience a new dimension of well-being.
Thiamin (energy):

Orange is flooded with thiamin that helps your body turn food into energy.

Polyphenols (immunity)

Black tea is rich in polyphenols which greatly help to promote immune health.

Vitamin B3 (detox)

Ginger is flooded with B3 vitamins which help flush out toxins from the body.

Cinnamon extract (sleep)

Cinnamon relaxes your muscle tension through its vasodilating effect that contributes to peaceful sleep.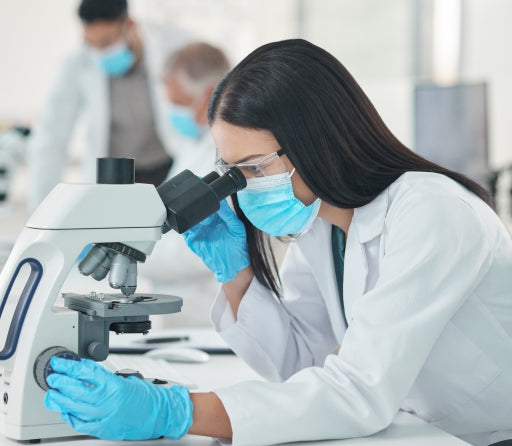 With the Four Guardians Tea Pack, embrace wellness naturally without calories, sugar, or gluten. We prioritize pure and natural choices, ensuring our blends are free from artificial additives and processed ingredients. Savor the goodness of nature and make these teas an integral part of your daily wellness routine.
Loved By Thousands
Served over 1 Million Cups.
Tea Tales

With over 10,000+ satisfied customers, here's what people have to say about Four Guardian Tea
Health Coach, California

The tea has become my go-to for year-round health and wellness. Each tea offers unique blends catered to my needs, making it a versatile and enjoyable choice.
David Richards |

Verified Buyer
Yoga Practitioner, Virginia

The Four Guardian Tea Collections has been a fantastic way to explore natural tea blends tailored for energy, immunity, detox, and sleep. It's a delightful and healthful addition to my daily tea ritual.
Sarah Green. |

Verified Buyer
Theraphist, Chicago

This Tea Collections has been an incredible discovery, offering a diverse range of teas that cater to my needs throughout the day. It's a perfect balance of flavor and health benefits.
Dr. Jasmine Patel |

Verified Buyer
A Powerful Synergy Of
Clinically-Proven Ingredients
Unprocessed, genuine ingredients brewed into a promise of wellbeing. Elevate your health, one tea bag at a time.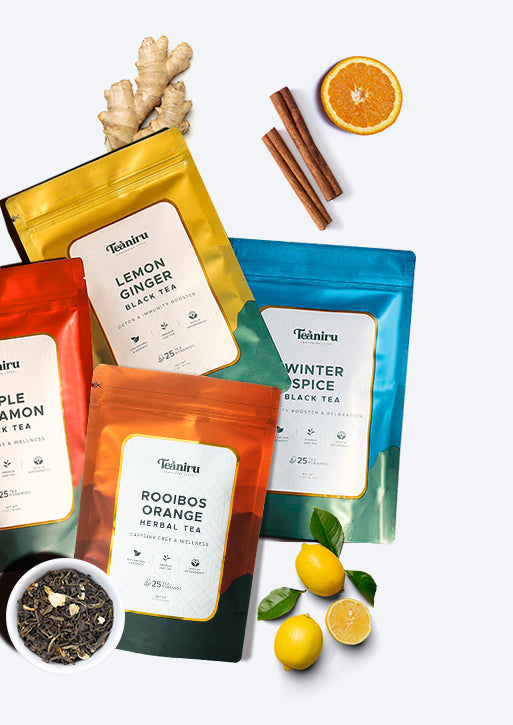 Ingredients #1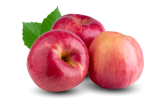 Apple
Rich in fiber and antioxidants, aids digestion and fights inflammation.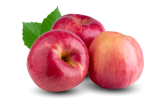 Ingredients #2
Cinnamon
Helps regulate blood sugar, offers antioxidant and anti-inflammatory benefits.
Ingredients #3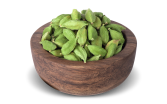 cardamom
Potentially lowers blood pressure, enhances circulation, has anti-inflammatory effects.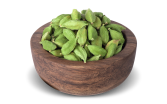 Ingredients #4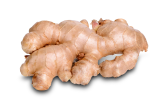 Ginger
Eases nausea, reduces muscle pain, aids digestion.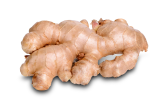 Ingredients #5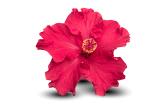 Hibiscus
May lower blood pressure, rich in antioxidants, possesses diuretic properties.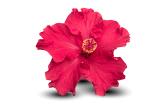 Ingredients #6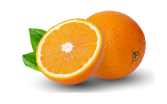 Orange
High in Vitamin C, aids digestion, fights oxidative damage.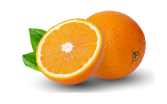 Ingredients #7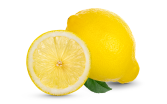 Lemon
Rich in Vitamin C, aids digestion, improves skin quality, assists weight control.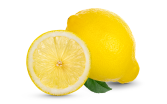 Ingredients #8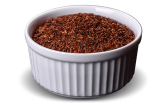 Rooibos
Full of antioxidants, beneficial for heart health, naturally caffeine-free.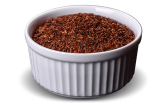 Ingredients #9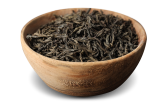 Black Tea
Provides energy, may reduce cholesterol, benefits heart health via flavonoids.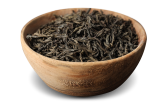 Choose Tea, Ditch Pills,
Embrace Wellness
Healthy Choice
Bid adieu to supplements. Sip our tea blends for a healthier, detoxified you.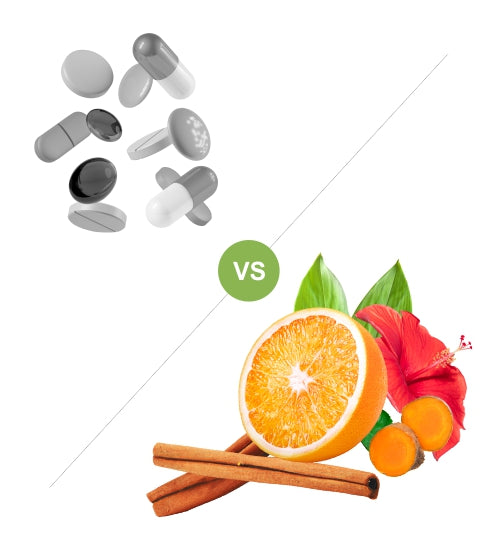 Four Guardians
Tea
Made form Natural Ingredients
Various Health Benefits
Generally safe when consumed
Not subject to strict regulations
Relatively affordable

Capsule/Tablet
Supplements
Usually made from synthetic
Specific health benefit
Can Have Side effects
Have impurities or contaminants
Can be expensive
Follow Us On Instagram
Join the Tribe

Teaniru Teas