What's in our premium black & green tea collection?
Boosts Energy & Immunity, Helps with Detox, Promotes Relaxation & Good Sleep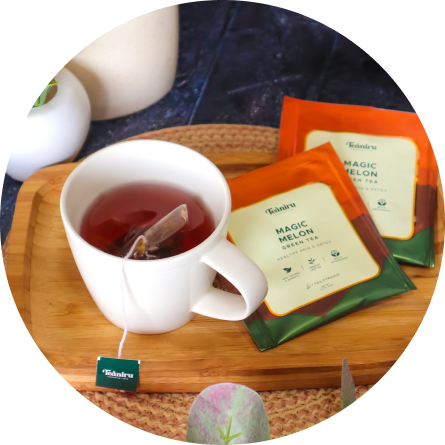 (42 Tea Sachets)
6 flavors: Apple Cinnamon, Turmeric Masala, Winter Spice, Magic Melon, Rose Lemon, Rooibos Orange, Kashmiri Kawa, Lemon Ginger
42 Pyramid Tea Bags
No artificial flavors or additives
100% natural ingredients
REVOLUTIONARY
Pyramid Tea Bag
Proven for the best brewing
Leaf teas only
Can be re-steeped
No microplastics
Recycleable
Eco-friendly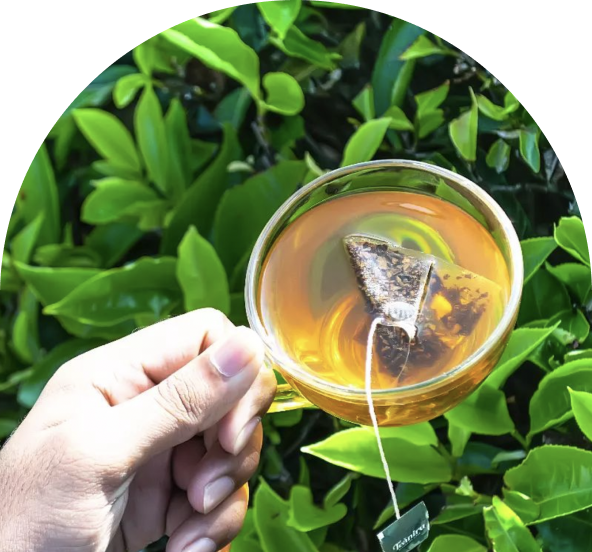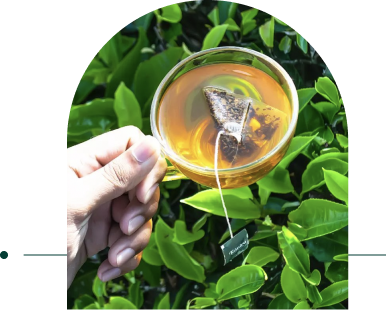 The secret behind our premium teas that elevate your total wellness
HOW DO WE BLEND
WHERE DO WE SOURCE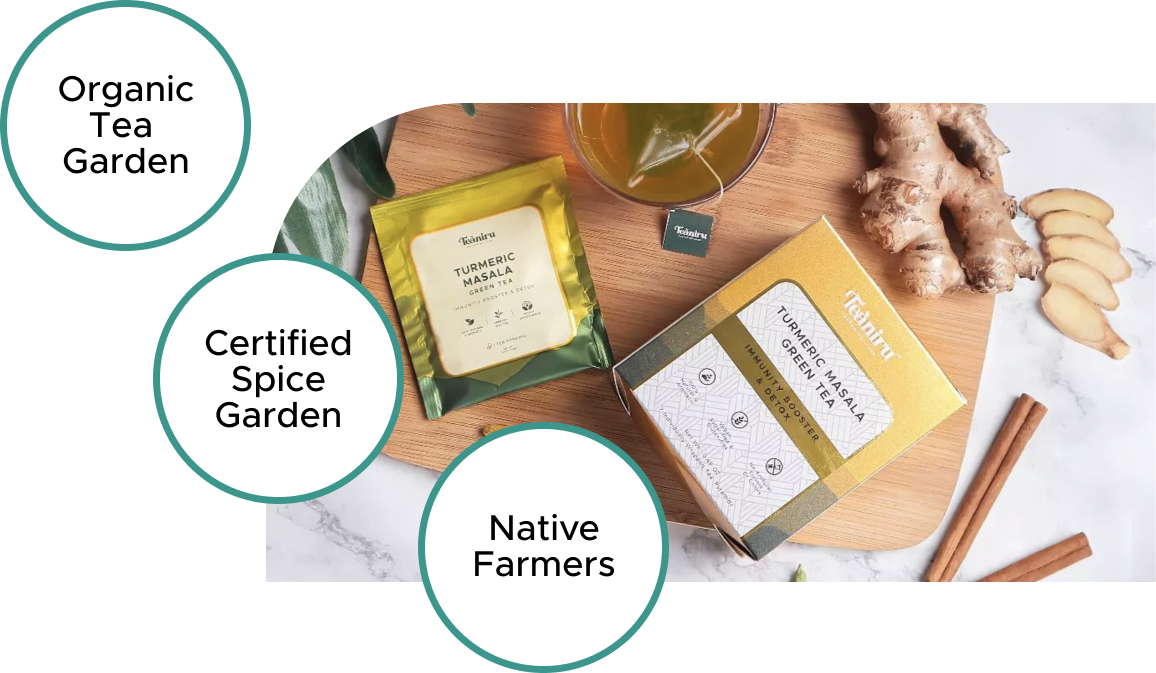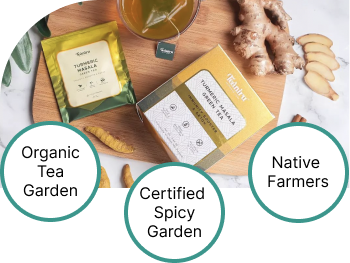 BLACK & GREEN TEA COLLECTION
Immerse you in the world of black & green tea like never before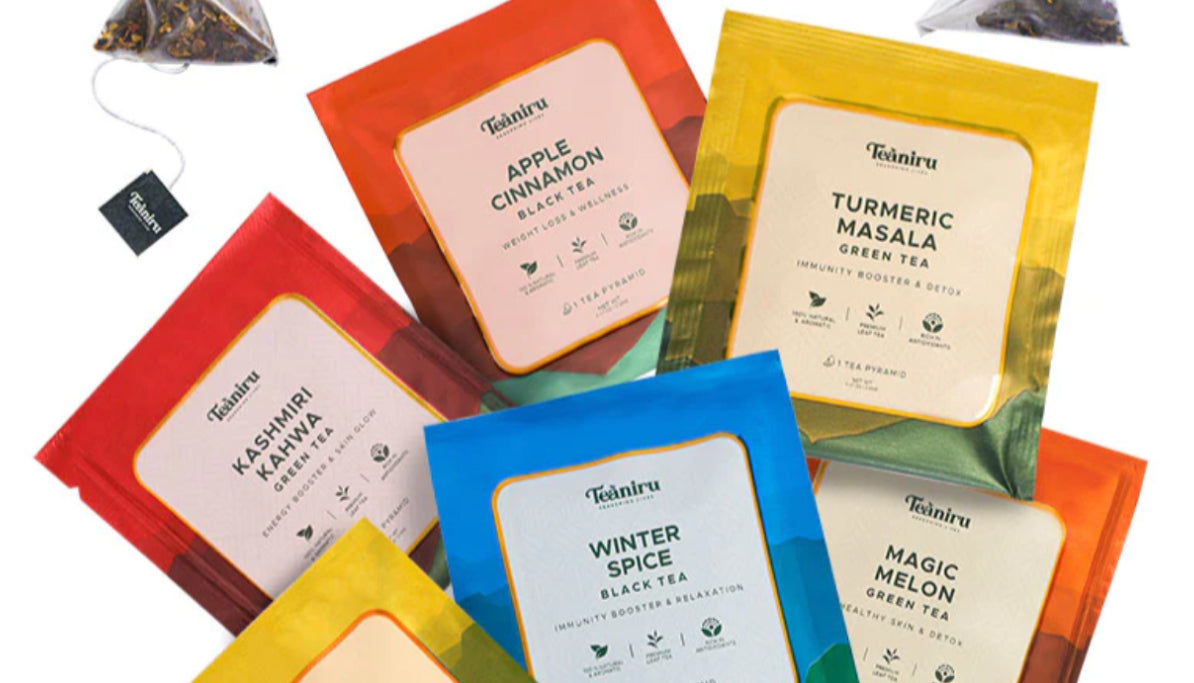 Perfect detox drink
This is my instant detox choice, very effective and convenient
-zak zak
Time for some self care
Got this for me. I really love it, it has many flavors, and all the flavors come with different health benefits which are so cool. It has tea for immunity, digestion, detox, and skin health. It is time for some self-care with these teas. Enjoying my me-time with these exotic flavors already.
-Adrianna
Delicious teas at its best
The 8 Wellness Tea Wonders are wonderful. Both the product's quality and its delivery were superb. When you think of tea, the first thing that comes to mind is its delicious flavour. Excellent value for money.
-Larisa